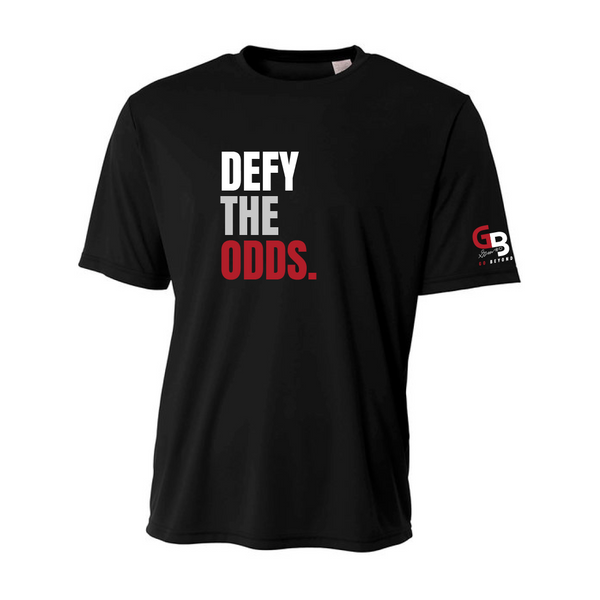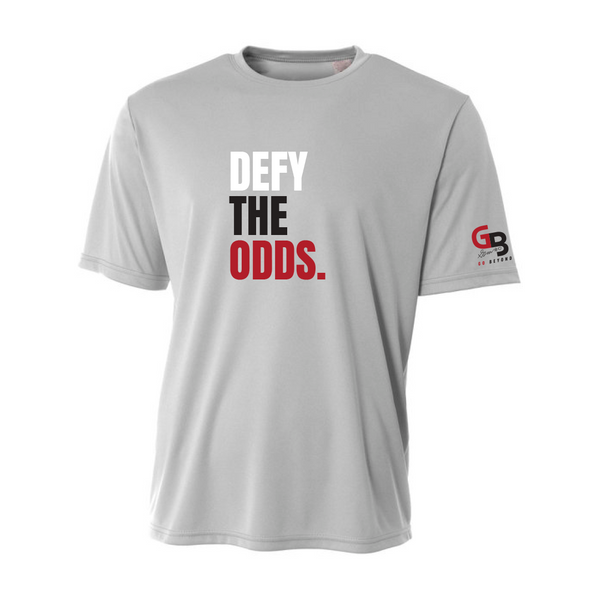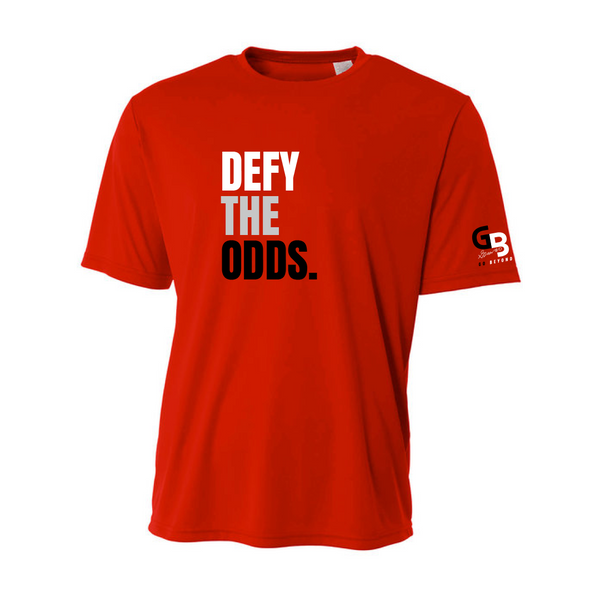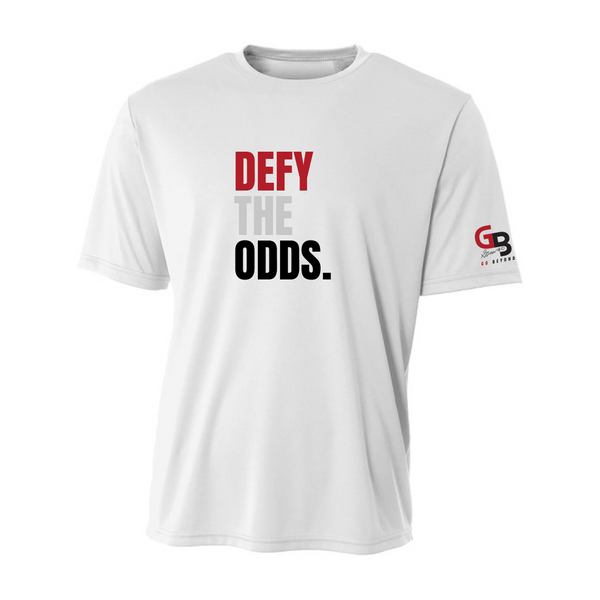 "DEFY THE ODDS" Slogan Dri-Fit T-Shirt
Our GB GO BEYOND slogan tees were created by our founder, Geo Baker, to show the mindset he had as a young basketball player and connect it now to all facets of life.
"Defy the Odds" means to go beyond the limits that others set for you. No matter the odds, when you believe in yourself, you can push past any obstacle.
Our newest dri-fit fabric is made from 100% 3.5oz polyester fabric with moisture management for all-season comfort.

Please allow 7-10 days for this item to be shipped.