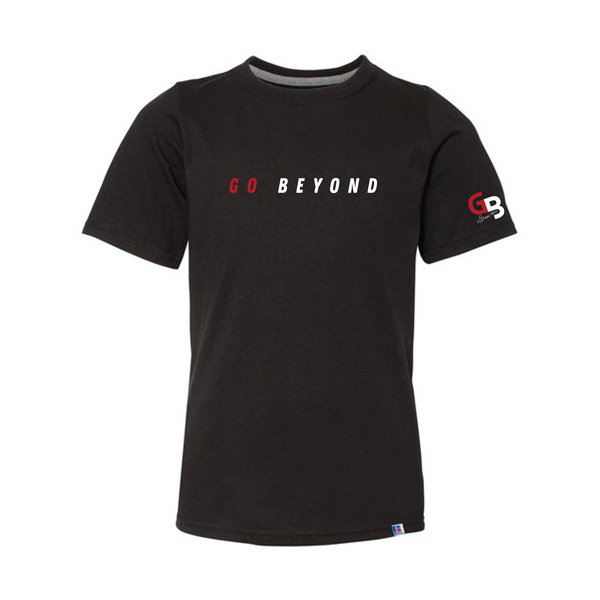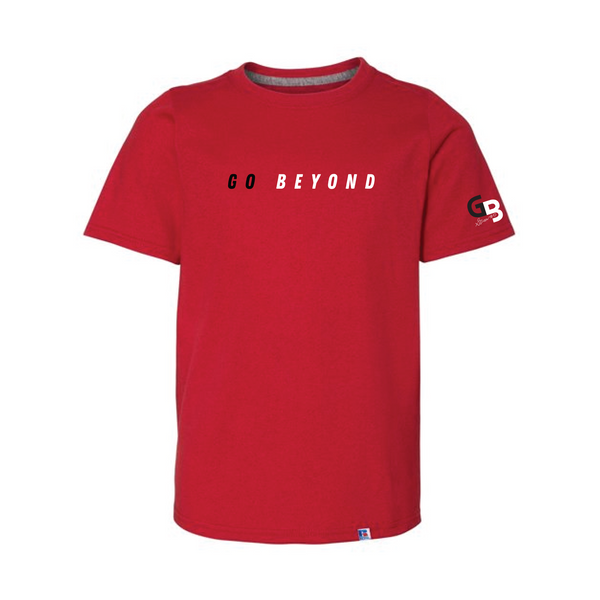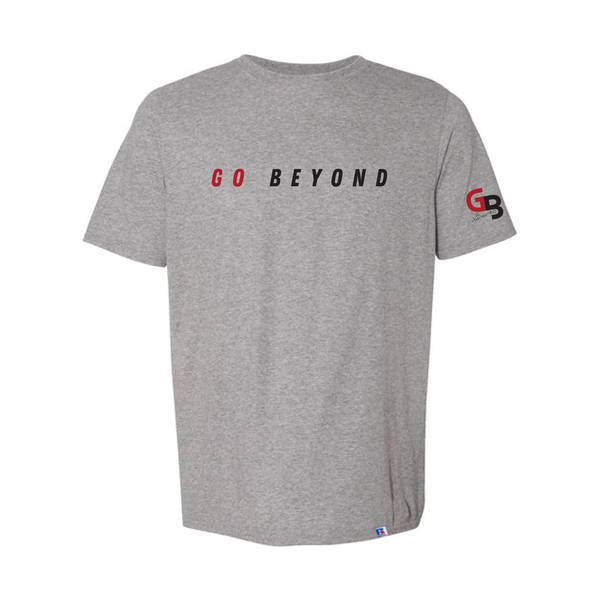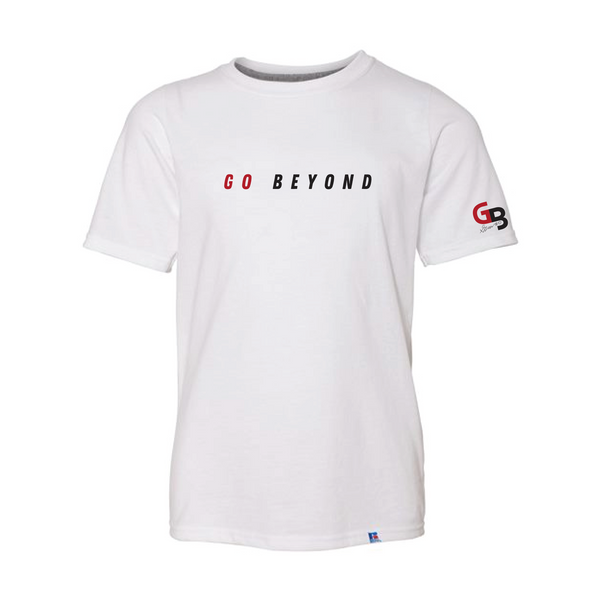 GB GO BEYOND Dri-Fit T-Shirt
This GO BEYOND t-shirt serves as a reminder to all to embrace the many challenges found in both sports and life, and persevere through them with a smile on your faces. 
Our dri-fit fabric is made from a combination of cotton and polyester. Since polyester is naturally moisture-wicking, this t-shirt keeps you cooler and drier than a typical 100% cotton t-shirt would, allowing for more breathability.
Please allow 7-10 days for this item to be shipped.