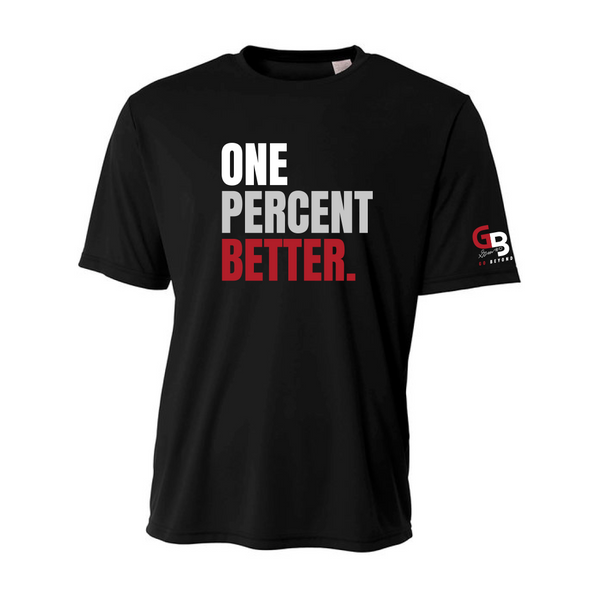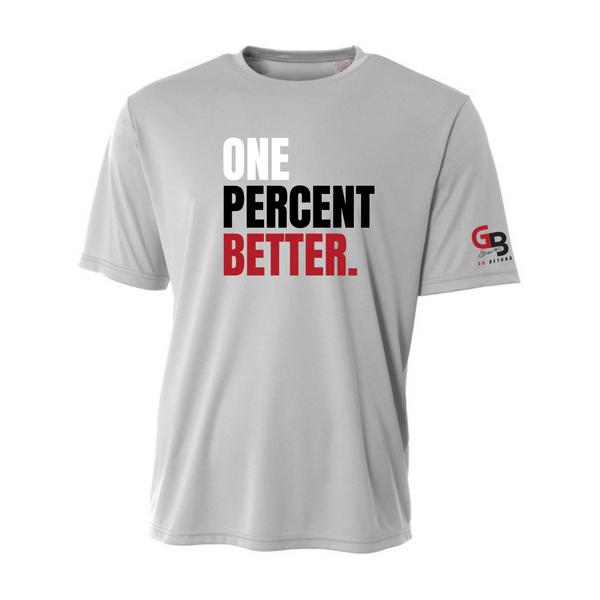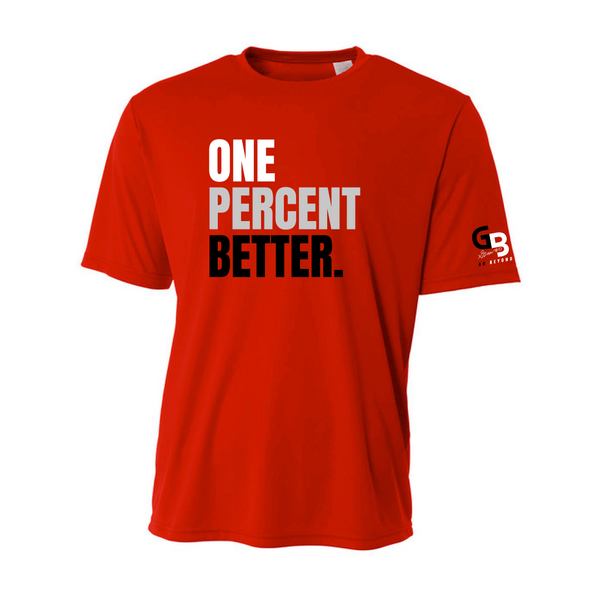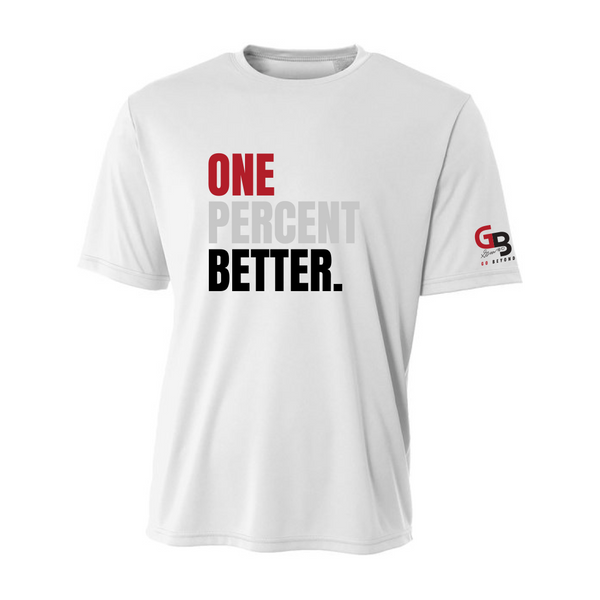 "ONE PERCENT BETTER" Slogan Dri-Fit T-Shirt
Our GB GO BEYOND slogan tees were created by our founder, Geo Baker, to show the mindset he had as a young basketball player and connect it now to all facets of life.
"One Percent Better" is about enjoying progress, even if it's small. Just get a little bit better every day. 
Our newest dri-fit fabric is made from 100% 3.5oz polyester fabric with moisture management for all-season comfort.
Please allow 7-10 days for this item to be shipped.